People focused approach
Our executive coaching will be an active partnership with you. Listening to each other will build the essential foundation of trust that makes any coaching relationship effective.
Our approach will help you make sense of what is going on in yourself and within your business context. It provides the groundwork for powerful insights to emerge and for making crucial decisions more confidently. It is the springboard for taking the kind of strategic action that will bring about significant change.
Our coaching interventions will be supportive, challenging and systemic – moving beneath business as normal into longer term thinking, different perspectives and new solutions.
Understanding your context
We understand that the world is full of multiple messages. Organisations, teams and careers are built on these stories. Our executive coaching will help you strategically harness personal, team and organisational narratives. Together we will identify and align their relevance and application to your current context and your future.
Nick Isbister and Jude Elliman are the founders of the company and the lead executive coaches and course trainers. They partner with a team of high calibre executive coaches.
We work across a variety of business sectors. These include: corporates; Professional Service Firms; Universities; Not-for-Profits and NGOs; Sector Skills Councils; SME's and individuals who want a confidential, private service. We work with leaders, team members or individuals: we know how important it is for each of you to develop sustained performance.
Our values
At the Listening Partnership we are known for the following distinctive qualities that lie at the heart of our business success.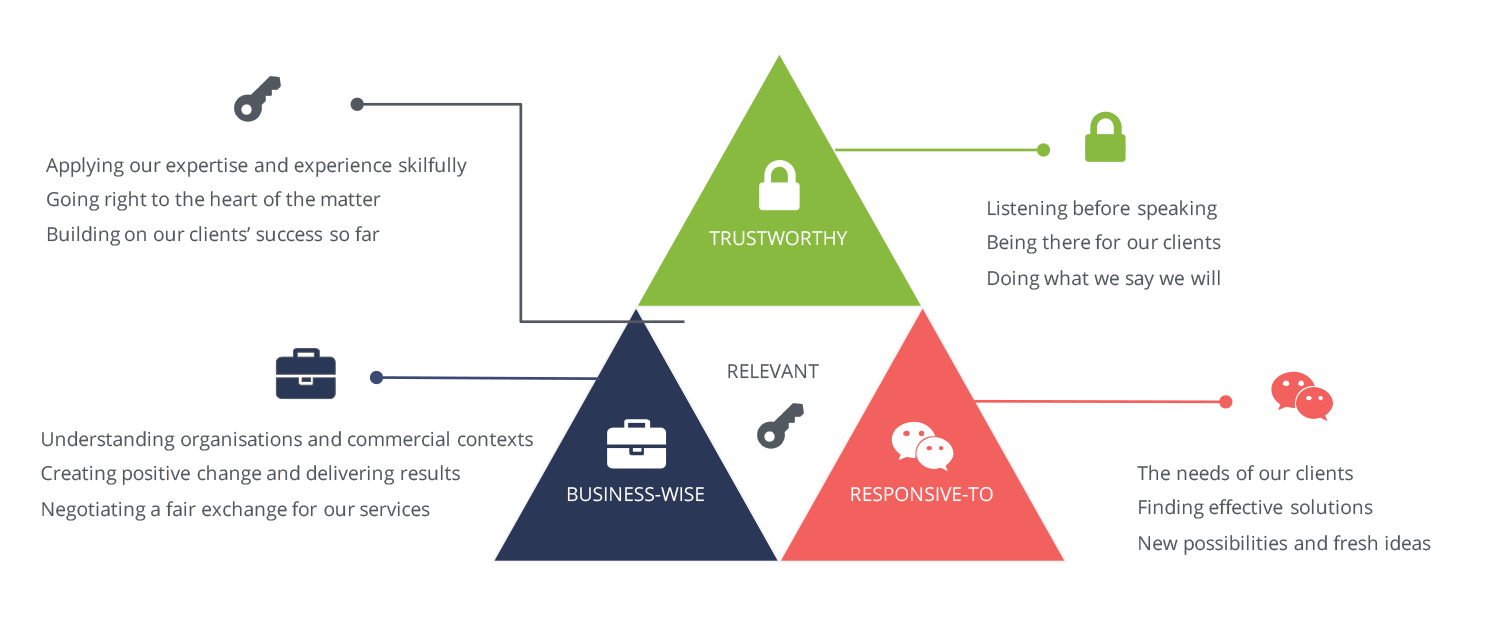 Leaders
We provide board members, senior executives and partners in professional service firms and emerging leaders, with the vital 'time out of time' to think more clearly and strategically. You will gain greater certainty in your judgements and find new solutions. You will move forwards more adeptly and confidently, whether you want to effect major company changes, realign part of the business or navigate complex relational dynamics.
Individuals
We work with people at all stages of their careers. We can offer you appropriate coaching whether you are a newly qualified person looking to advance or you are caught in difficult career choice further along the line. If you are ready to explore your best options for a satisfying third phase, we can provide you with coaching that will meet that objective. Effective coaching at these pivotal career points will give you valuable future dividends.