Jude Elliman
Jude helps her clients to think clearly, strategically and practically. She supports her clients as they face big challenges and pressing, significant issues. She is often called in to coach individuals facing their most difficult leadership challenges. They work together to find new, innovative solutions, resolve conflicts and to make decisions with greater confidence. She helps people move with sure-footed action towards new possibilities for their future.
In her coaching, and in her facilitation she always starts by creating a secure space for people to listen to themselves and one another. Her coaching provides the means for them to think afresh about what is important in their organisations, their teams and their lives. Safety provides the foundation to get serious about what matters. It establishes a platform for strategy, greater resourcefulness and humour even when the going gets tough.
Jude's expertise
Jude has extensive experience of coaching clients at all levels in organisations, as well as private individuals who are at transition points in their lives. During the last ten years, she has specialised in working with leaders and their development, coaching both established leaders and those who are new to their leadership role.
As an experienced trainer of coaches, Jude has also partnered with in-house L&OD professionals to create a variety of tailored development programmes in the UK and abroad.
Jude's experience
She has worked within a broad range of sectors. These include corporates, PSFs, SMEs, small manufacturing companies, HE institutions, charities, the NHS and Sector Skills Councils. Some examples of the organisations that she has worked in are: BT, BP, BFBS, UBS, Lloyds TSB, London South Bank University, Oxford University, Oxford Brookes, Regent's University London, Royal Holloway University of London, Bank of New York Mellon, PwC, Freshfields Bruckhaus Deringer, Wildfowl & Wetlands Trust, Open Doors UK, Royal Association for Deaf People, Closed Loop Recycling, Skills for Health and Skills for Care. Jude is also a regular contributor to the Saїd Business School's annual Emerge Conference for Social Entrepreneurs.
For the last 27years, she has run a strength-based coaching business. Most recently she co-founded and is a Director of the Listening Partnership. Her company specialises in high-level Executive Coaching and Leadership Development for individuals and teams.
MSc in Executive Coaching with Distinction from Ashridge Business School
Accredited Coach and Supervisor
Advanced Certificate of Coaching and Supervision (Coaches and OD Consultants) from Ashridge
Gestalt trained, NLP Master Practitioner and qualified 'Time to Think' Facilitator
BEd and Post-graduate Diploma in Special Education
Member of the EMCC and adheres to their Code of Ethics
Awarded 'Most Inspirational Executive Coach" at the 2016 Leadership Awards – London
If you are interested in discussing your coaching, supervision or facilitation needs with Jude, please contact us today. 
Jude is an accredited and experienced executive coach supervisor. She offers supervision for executive coaches and L&OD consultants. Her services are for those who are just starting out through to those who are seasoned practitioners. Jude draws upon 30 years of experience, with a background in change consultancy and executive coaching across a variety of organisational sectors. She brings thoughtful rigour and a rich creativity into how she works.
Her background in Gestalt and Transformational Narrative Coaching mean she brings a strong relational, systems and communications focus to her supervision. This is a powerful combination, especially when complemented by her interest in emotional literacy, leadership resiliency and personal effectiveness.
Ensuring supervision is relevant
Jude understands that regular professional supervision is becoming a growing requirement for executive coaches and organisational development consultants. It is one of the key ways in which professionals can enhance the quality of their practice and keep razor sharp in their field.
She appreciates that regular supervision is a serious commitment and that the relevancy of the topics covered is therefore crucial. Jude aims to support and challenge coaches and consultants as they stretch themselves at the very edge of their learning and optimise their effectiveness within their practices.
Her sessions offer the chance to step back and gain new perspectives. They provide a time to reflect, to think robustly and to shift emotional tension or stuckness. The supervision discussions cover the ethical aspects of professional practice, relationship building, self-care, coaching or systemic interventions, as well as the wider organisational contexts and change initiatives.
Jude's builds awareness, welcomes fresh insight and introduces new ideas and resources into the mix of the supervision meetings. She encourages the application of supervision learning and insight, moving them back into the workplace through safe experimentation and practical action steps.
Supervision and professional development
Jude provides face-to-face sessions, Skype and phone supervision meetings for people who are further afield. If there are several executive coaches interested in setting up sessions together, she will run supervision meetings specifically designed for them as a group.
Usually, Jude provides several supervision sessions that cover an agreed period, rather than one-off sessions. This arrangement helps to build a working supervision partnership of trust and understanding. It also provides structure, momentum, and consistency to the learning process.
Over the years, Jude has trained more than 500 coaches from a wide range of backgrounds, and she regularly runs professional development days for executive coaches in London and Oxford. These are open to those individuals that she has either trained or are in supervision with her.
If you would like to discuss setting up supervision with Jude, she will be delighted to hear from you.
Jude is one of the greatest executive coaches I have ever come across. She was my coach when I first became a Director of Organisational Development and I loved how she balanced support and challenge. One thing that stands out in her coaching practice, is her ability to look at things from a holistic perspective, whilst helping individuals to become unstuck. Jude has a really refreshing approach. I greatly valued her professionalism and can confidently recommend her to anyone who wants to move to a new level of leadership effectiveness.
To me, one of Jude's biggest attributes is her belief that coaches are only human and that the inherent messiness of our humanity can reap rewards in coaching conversations. As a recovering perfectionist, this lesson helped me to be much more compassionate towards myself and has fundamentally altered the way I work with my clients.
Jude has supported me, over a number of years, to identify and appreciate organisational development challenges in a very objective way. This has not only helped me successfully implement a number of change management initiatives, but also maintain my own learning and development in complex situations and environments. Jude has a unique talent of getting to the practical source of an issue, while managing the more holistic elements from a personal and overall human perspective.
When I think of supervision with Jude, I think of safety and challenge. She creates a trusting relationship where she both challenges me to go outside of my comfort zone, but also builds my confidence as a coach. I have learned powerful perspectives and models to use in my own coaching, and deepened my understanding of my impact. Her knowledge, perceptiveness, compassion and her sense of humour make her an extraordinary supervisor.
The two days were a really good learning experience for me. As a result of being on the course, I understand ways of approaching all significant conversations, not only for specific coaching purposes but also in my life in general, especially in the workplace. 
Nick and Jude's Advanced Narrative Coaching Course is simply amazing. They are inspiring and expert coaches (and trainers) who have drawn on advanced psychology theory and their years of successful coaching experience to create a powerful new coaching process. Not only did their course teach me this exciting new process that I will I use with my clients, but it also helped fast forward my personal development journey. It re-energised my coaching practice.
It's been a privilege to both be coached by the Listening Partnership as an executive in BT PLC, as well as to be trained by them later to be a coach. I'm still using these key leadership skills in my everyday professional life.
I have found the Listening Partnership's executive coaching is always beneficial. Being a CEO is sometimes an isolated position. I find our regular meetings critical in helping me navigate the challenges and resolve the complex issues that often arise.
I have learnt and grown so much as a person, both at professionally and personally through the work with Jude. Her style is insightful, creative, challenging and practical. I can highly recommend her to anyone.
In the 1930s scientists began examining the cognitive effects of labeling. According to a hypothesis by the linguist Benjamin Whorf, the words we use to describe what we see aren't just random....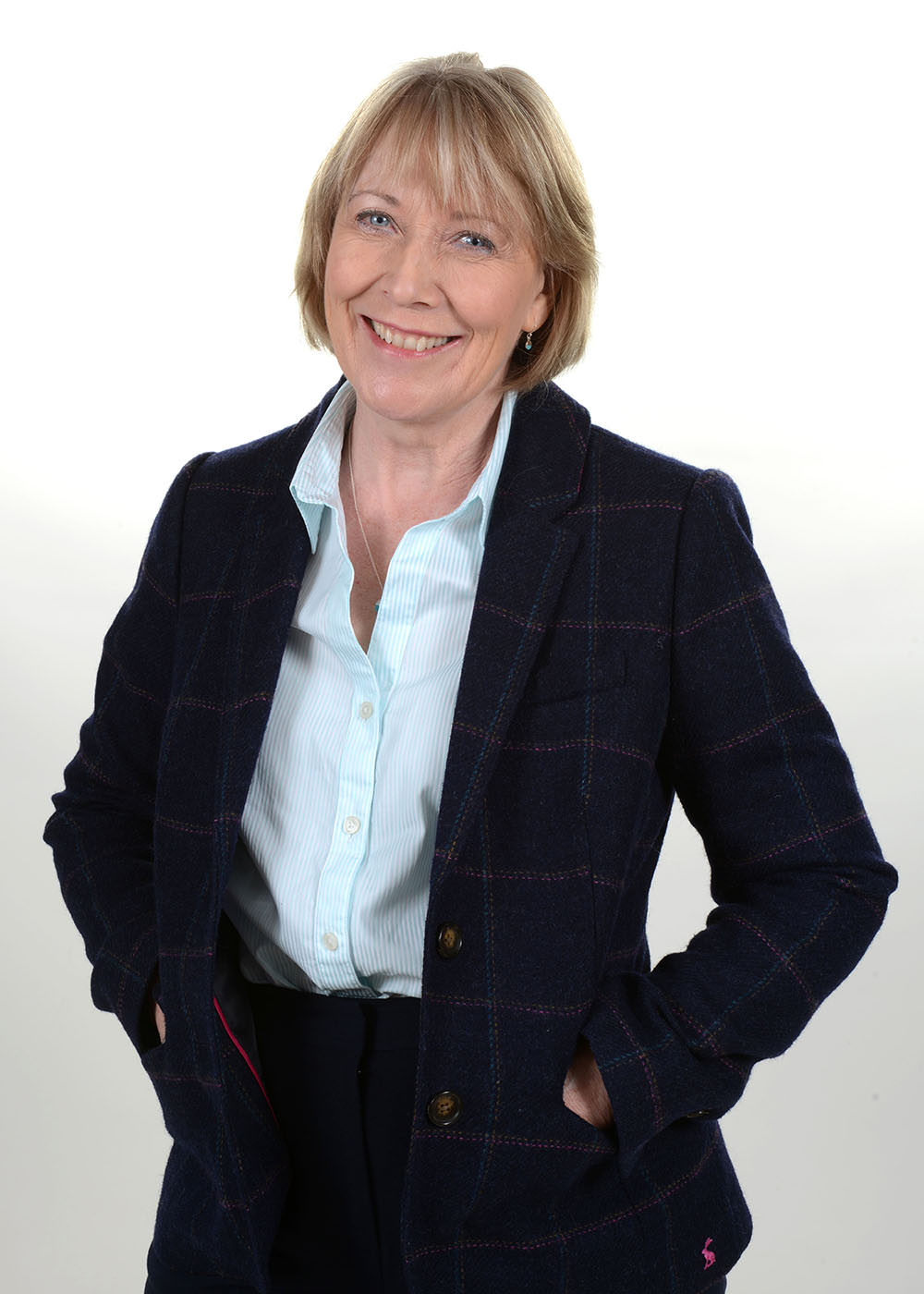 "I have learnt and grown so much as a person, both at professionally and personally through the work with Jude. Her style is insightful, creative, challenging and practical. I can highly recommend her to anyone."