Nick Isbister
For over 30-years, Nick has run a strength-based coaching business. He is the founder and Managing Director of the Listening Partnership. The company specialises in high-level Executive Coaching and Leadership Development for individuals and teams.
Nick has increasingly focused on working with senior executives and executive teams to sharpen their focus and achieve better traction. Nick helps them negotiate the pressures they face at the top of their organisations and work out what they really want.
He regularly works with: CEOs; CFOs; many 'C-suite' Executives; Executive Boards; partners of professional service firms; directors of charities and business owners.
Nick's expertise
Nick has worked within a wide range of sectors as an executive coach and as a consultant. These include corporates, professional services firms, SMEs and charities. He has developed long relationships with many of his clients, and worked with them on many projects, and on many diverse issues over considerable periods of time: BT (28 years); BP (25 years); PwC (20 years); Freshfields Bruckhaus Deringer (20 years); Oxfam (15 years); O2 (11 years); Vodafone (10 years).
In addition to his extensive experience as a consultant and coach he is the Executive Chair of Turley, a role that builds on his 25-year relationship he has with them, helping them go from being a young, dynamic, regional player to being the largest Independent Town Planning Consultancy in the UK. Turley is an EO Business. He is also the Non-Executive Chair of a UK Media Charity.
Nick has developed a powerful coaching methodology using a narrative approach that helps business leaders and others to make sense of their personal and organisational experience and be more effective. This approach to coaching he calls Transformational Narrative Coaching. In addition to being a practitioner, he also trains other coaches in the process.
Nick's experience
Nick has extensive experience of coaching clients at all levels in organisations, as well as private individuals who are at transition points in their lives. He helps people know what they want; create new options beyond their existing constraints; supports and challenges teams as they work through the interpersonal dynamics to enhanced performance. Nick has also been a trusted advisor to many leaders and emerging leaders.
Diploma in Executive Coaching from Ashridge Business School
PhD in Psychology from Cambridge University
MA (Cantab) in Natural Sciences from Cambridge University
Member of the EMCC and adheres to their Code of Ethics
Published Author – Who do you think you are? (a 'self-help' book)
Published Author – Freud: an introduction to his life and work (critical biography)
If you are interested in discussing your coaching, supervision or consultancy needs with Nick, please contact us today.
Nick has considerable experience and talent at working with Boards. He ensures they are crystal clear about their strategic purpose and become guardians of their organisation's long-term success. He will adopt either the role of an external consultant to the board or take on the Non-Executive Chair internal resource position. In both contexts, he brings a range of strong capabilities and astute personal leadership to the table.
Nick maintains that healthy boards lead and sustain strong, healthy organisations. He believes that clear board leadership is vital for any organisation's ongoing viability.
Nick offers a range of board services:
Executive Coaching for CEOs – Nick provides a safe space for CEOs to download their thoughts and feelings. Time to stand back and strategise.  A combination of responsive attention on the pressing, immediate board topics and strategic input to the longer-term agenda. He offers a blend of robust challenge and calm support that is always determined by the concerns of the moment. This includes the CEO's personal needs and the business-critical issues of the organisation.

Board Facilitation – Nick will design and run specific meetings and board events. He is an experienced and skilful leadership group facilitator. He has expertise in dealing with complexities of Board process and group dynamics.

Strategic Governance Reviews – Nick can build strategic reviews for your Board.  Time to evaluate existing practice to see if it is fit-for-purpose. Time to go back to 'first principles' to determine if the organisation's Governance cycles are robust, in place and working well

Team Dynamics – whether the Board is well-established, or relatively new to its task, Nick's input builds strong foundations right from the start. He will focus on the fundamentals of board process and the relationships, as well as the utilisation of the group's diverse talents.

NED and Non-Executive Chair work – Nick's track record as a Chair – both Non-Executive and Executive gives a depth of knowledge and expertise that will benefit any board looking for strategic change. 
If you are interested in improving how your board operates, get in touch, Nick will be pleased to speak with you about possible ways of working together.
As narrative coaches we're hot on presentation skills. How are yours? Are you struggling to make impactful presentations?...
Nick has injected impetus and direction into both my professional and personal life. A fantastic listener and facilitator, I genuinely feel empowered by the reflective process of discovery he took me on.
Nick has made a significant and lasting impact on my confidence and effectiveness. He understood the key issues and what would work for me. I feel better equipped to take on ever bigger challenges.
I have worked with Nick since 2002 finding his insights and help profound. Nick always helps me unpack my jumbled thoughts, helping me to be present as a leader, giving me the confidence I need to thrive and perform.
I have worked with Nick for over twelve years through major transitions in my career and challenges in delivering business outcomes. What I value most about Nick is his ability to reground me and get both perspective and focus into how to work through challenges. I appreciate the alternative approaches he brings to how to deal with issues and his pragmatism and practicality. As an executive coach he supportive, thoughtful and relevant.
I saw Nick at a pivotal point in my career. His quiet wisdom and guidance helped me see my future in a very different light. I can't recommend him too highly.
Working with Nick for over 9 years has been a fantastic journey of discovery and incredibly rewarding. I am convinced my professional development, clarity of personal brand and career fulfilment have all benefited significantly.
Nick and Jude are perceptive, impactful and motivational at personal, team and corporate levels. Working with the Listening Partnership for over 20 years in manufacturing and third sector organisations has been a highly valuable experience.
Over the past four years, Nick has played a crucial role in helping me build my executive coaching and consulting business. My MBA from Kellogg Business School gives me strong credentials, Nick continues to be the most significant influence in my success.
I have worked with the Nick over the last 7 years and it's been a fantastic journey of discovery, incredibly rewarding and at times provocative. I am absolutely convinced that my professional development, clarity of personal brand and overall career fulfilment have all benefited significantly since working with Nick and the team.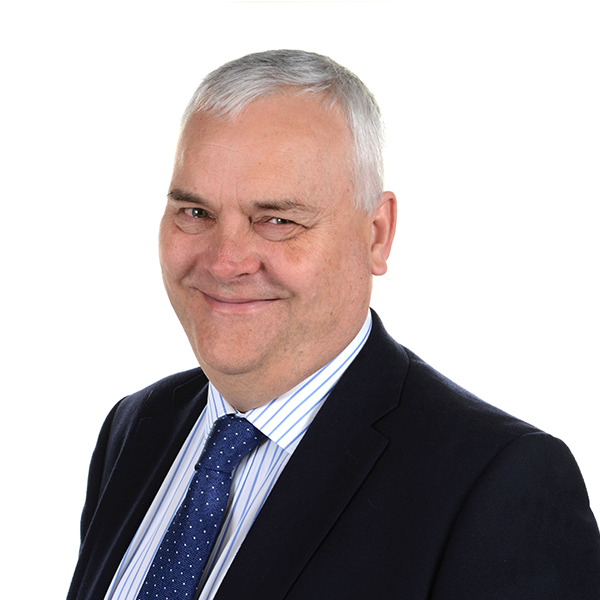 "I saw Nick at a pivotal point in my career. His quiet wisdom and guidance helped me see my future in a very different light. I can recommend him highly"