How to make your CV stand out
We know how important it is to get it right, and how a great CV can open all sorts of thrilling doors for you.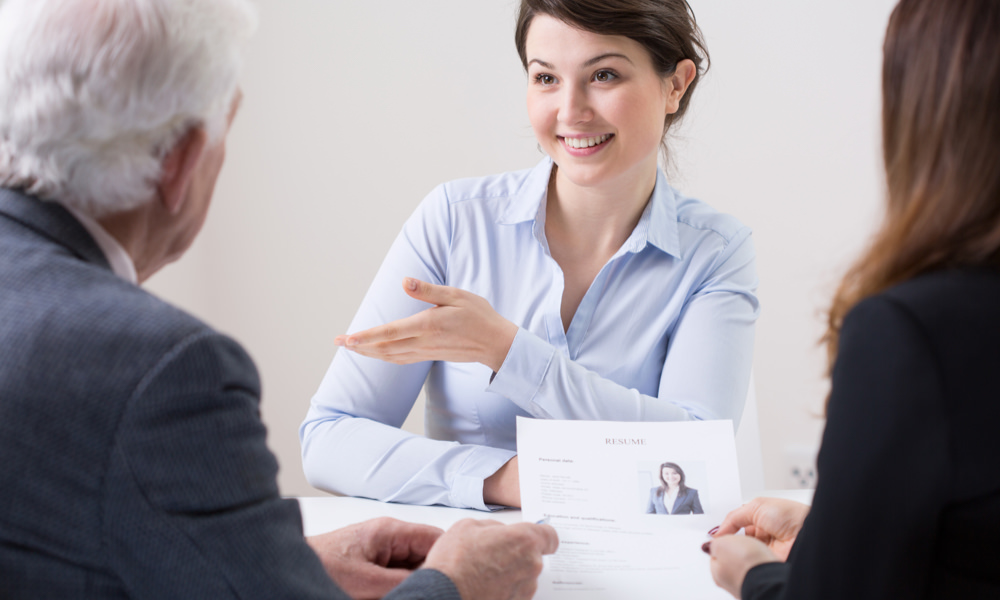 According to the BBC website, employers get an average of 20 applicants for every advertisement for a skilled job. Here are our expert tips for creating a CV that'll make friends and influence people, grab attention from recruiters and delight HR departments. If you've been in the same role or company for a decade or more, this post is for you.
A word about CVs, keywords and recruitment software
First, a quick word about the way many recruiters today analyse CVs. Did you know that increasing numbers of recruiters use software to identify the best candidates for a role? The software they use is algorithm-based, which means it works exactly like Google's search engine algorithm. Giving keywords attention matters because unless you use the same 'keywords' in your CV that recruiters ask the software to find, you will fall through the cracks.
How to ensure you get interviews for the roles that match your CV? You need to take the time to identify the words recruiters are most likely to use in the context of the vacancy in question and make sure you use them in your CV so that the dots join up.
Chronological versus functional
Firstly, It makes sense to figure out what kind of CV you required for the vacancy you're looking to fill. A chronological CV outlines your career history in date order, with the most recent first. This conventional approach is usually the easiest to create, being detailed, comprehensive and biographical, and it works perfectly for people who have a good all round mix of educational and work experience. On the other hand, this kind of CV clearly reveals your age, highlights any career breaks you've taken, and forces you to include irrelevant job experience.
A skill-based CV, functional CV, is different. It is powerfully focused, relating a candidate's skills and abilities to a particular job or career by highlighting the right skills and showcasing exactly the right achievements. The factual, chronological details are still there, of course, but they take second place. This style of CV is perfect when your degree and work experience are not 100% relevant to the vacancy.
As a general rule, in a competitive job market, un-targeted CVs tend to lose out compared with skill-based CVs created with a particular role in mind.
Market yourself
You might not work in marketing. But you need to think like a marketer when crafting your CV. Marketers do it all the time – they establish who their audience is, then they then write adverts and marketing materials with the needs and desires of those people firmly in mind.
The better your CV fulfils the needs of the role in question, the more likely you are to get an interview. The job advert will give you vital clues about what the company wants, raising questions you can answer within your CV.
Keep it short and succinct
Brevity is a major factor. It might seem tempting to go overboard and detail every role you've ever had in fine detail, ending up with a strong four page CV. But put your audience first. They're likely to be busy, short of time, keen to sift through the CVs they've received swiftly and efficiently to create a shortlist. Their initial examination might involve skim-reading, and it's difficult to skim a dense four-page document. Make your CV a maximum of two sides to allow them to pin down the essential facts quickly.
It's tempting to list every job, accomplishment, volunteering experience, skill and qualification. But as we've mentioned the best CVs are selective, not entirely comprehensive. If it doesn't contribute to convincing the recruiter you're ideal for the role, leave it out.
Make an impact on the first line
The first thing people will read is the first line in your CV. So open well, making your first sentence – your opening statement – so good they can't resist reading more. It matters because one sentence is about the length of time you probably have to grab their attention. Think of it is a brief but richly compelling elevator pitch, something that makes it crystal clear what you'll bring to the role, something that dovetails directly with what the recruiter wants from the perfect candidate.
As The Guardian say:
"The profile is the hardest part of your CV to write, and, since it draws on your very best evidence, you probably can't compose it until the rest of your CV has taken shape. A CV will contain … examples are drawn from a lifetime which spans thousands of events. Your job eventually is to filter these down, so your best information is what hits the reader first."
Get things in the right order
Critical information includes your name, address, phone number, email address and any professional social media accounts. You don't need to include a date of birth, thanks to age discrimination rules.
It makes sense to put your significant accomplishments directly after your opening statement, bridging the gap between your experience and what the job requires. Then, add your employment history and include the details of your education second to last. Last, of all, add your hobbies and interests, if it's appropriate. If you're applying for a role somewhere very formal, it might be best to leave your hobbies and interests out altogether.
Lead with the benefits
So what if you managed a team of ten people? That's a feature of your career. The impact is much greater if you focus on the benefits, looking at how your management style and skills helped people achieve great things. Your team may have exceeded their sales targets, won awards or been promoted. Each is a real example of how your presence benefited the company.
Format clearly
Use a font size that people can read with ease. Lay out the information, so it is easy to follow, logical and clear. Don't use fancy typefaces or multiple fonts. Keep your paragraphs short and readable. Use bullets and numbered lists. In other words, make it a pleasure to read, not a struggle. And always get someone else to check your grammar, spelling and punctuation.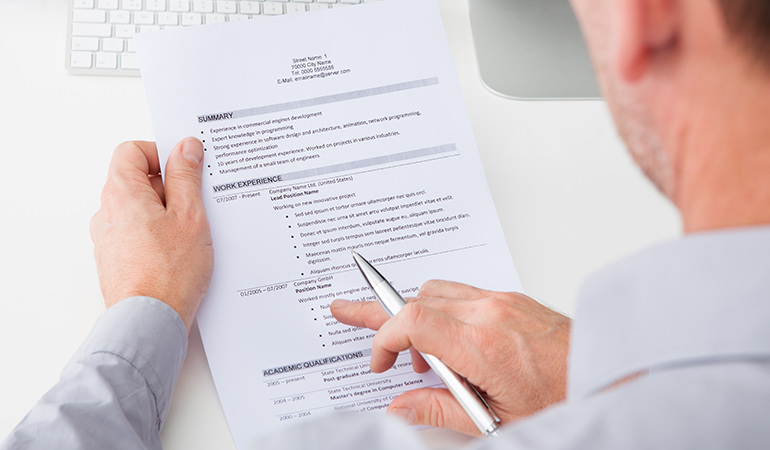 Over-cooking your hobbies and interests
There's no need to go overboard about your interests and hobbies. The hobbies section matters, but there's no need to make a meal of it. Yes, recruiters will want to know you're a well-rounded person with outside interests, but the fine detail doesn't belong in your CV. If they want to know more, they'll ask you at interview.
Using out-of-date photos
A photo is only essential for jobs like acting and modelling. Otherwise, it's your choice. You might adore that picture of you from a decade ago. But using a photo that's ten years out of date doesn't do you any favours. It can make you seem desperate, or self-conscious about your age, or even dishonest. If you succeed in getting an interview, you will be found out!
Sometimes a good CV isn't enough. As such, we don't offer CV writing as a one-off service. We find that a wider approach is much more beneficial. Our career coaching focuses on aligning your ambitions and skillset to the right sort of role. A great CV might then be part of a wider process of helping you best secure such a position. If you want to work closely with us to achieve a smooth, efficient and effective transition to a new job or new career, let's talk about how our career coaching could help you.