Making career decisions
Could you benefit from individually tailored career coaching? Firstly, has something has got to change? Do you need something to shift in your professional life? Time with an experienced career coach can be crucial when you are at a point of real decision. We can help if you have been thinking about changing career for a long time. We will, therefore, help you to clarify your thinking and your options quickly.
Our career coaching will help you stand back and take stock. It will, therefore, enable you to make sense of everything you have been feeling. Your time with a career coach will bring more clarity about your future career direction. It is so often a relief to establish what the next step might look like. Finally, our career coaches will work with you to help you explore what's best for you.
Getting the right career advice
Whether you are trying to decide to stay in your current job or thinking about new roles, and new organisations, we can help. You might feel stuck, or on the edge of something you know will stretch you. Alternatively, you could be full of excitement about new possibilities. Almost everyone can benefit from some one-on-one time. Therefore, it is often sensible to have a career coach draw alongside as you make those all-important career decisions. We will:
Create a safe coaching space for you to express all you are thinking about and make decisions with greater confidence.
Help you work with your past experiences, to draw out the best you have to offer and identify clear ways to communicate that.
Explore possibilities, expanding your career choices and developing strategies to help you secure the best option ahead.
Polish up your narrative, so your story and career history makes sense to potential decision makers.
Our career coaching approach is customised to be the resource you need to make the most of who you are and what you have to offer.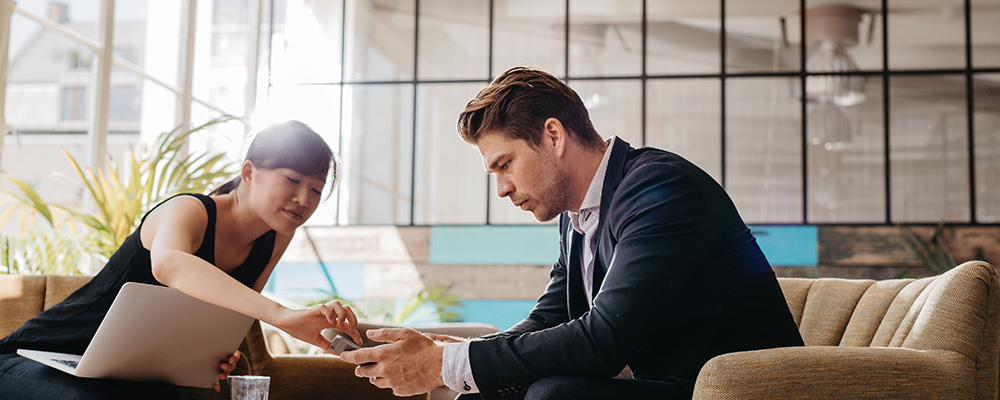 Career coaching in Oxford
From our offices in Oxford, we have provided tailored career coaching in the Oxford and Thames Valley area for over 30 years. While, we work with leading companies in Oxford we also work with individuals. As a result, our career coaches have helped countless individuals make crucial career decisions. Most of all, for those working locally, we are often an ideal resource.
For clients who can travel to Oxford, the advantages of being outside London can be significant. The journey to see our coaches can create time and space for you to step back from the pressures of a typical working day. Our career coaching provides the opportunity to discuss the complexities you face and the scale of the career decision you face. Each coaching session creates a springboard for both strategic and practical career decisions to be considered and acted upon confidently.
Career coaching in London
For those who can't travel to Oxford, The Listening Partnership also provides career coaching from our London offices. Our career coaches are frequently in London. Furthermore, we also work with clients across the UK and internationally – often using video conferencing when face-to-face coaching sessions aren't always practical.
Most of all, our career coaches understand the demands of a busy career in London, and it's associated time pressures. Our career coaching reputation is built on client referrals and recommendations. If you would like to discuss how our career coaches can help you make difficult career decisions, get in touch today
You are more than happy with your career choice. You like what you do, but you want to develop yourself. For that, you could really benefit from working with an experienced executive coach. We help people develop their existing careers, making the most of the opportunities that will advance them in their chosen profession.
Are you uncertain what career development looks like for you right now?
This is the field that you want to stay in. You are wholly committed to it. But what comes next? If that sounds like you, this type of coaching is apt and timely, being both strategic and practical, designed to move you into action and gain more career momentum. It will help you to:
Think through your options… all of them. Which means taking stock of where you are, then looking carefully at where your next steps might lead you
Stop that feeling of treading water and move you forwards purposefully
Give you a much more strategic perspective on the future
Are you looking for promotion but uncertain how to get there?
This type of coaching builds on existing strengths as well as filling in skills gaps. Maybe you want to develop further in your current role but your heart is set on getting to the next level soon. You know there are gaps in your skills and experience. You know your strengths, and you want to find ways to maximise them. They've taken you this far, and now you want to invest more in them. But where do you start?
Do you want to address the things that hold you back?
You might have become increasingly aware of some habitual ways of working are tripping you up, maybe even hampering your progress. We'll work with you to address these and develop strategies to deal with the specific issues. The coaching can cover a wide range of topics. It will be designed for you and your individual career development needs.
Perhaps you want to change the way you prioritise, use your time more effectively, handle your emotions with greater confidence or build better working relationships. Perhaps you've had some difficult feedback that you're struggling to take on board and want to make more sense of. The coaching can help you with whatever challenges you are facing at work.
It's important to keep on learning and growing, doing something positive about career limiting behaviours. When you adopt an open, developmental-focused attitude to your career, taking initiative and responsibility whatever the circumstances, you drive positive change.
We'll challenge and support you to also identify, evaluate and seize the opportunities that come your way. We can help you be more resourceful and proactive.
Get more out of your chosen career
Whatever stage you're at along your chosen career path, whatever the development need you've identified, Listening Partnership coaches are highly experienced in working with people at all stages of their careers.
Are you thinking about changing your career? Maybe you feel stuck in the wrong place, a fish out of water, and have always felt that way but never quite got round to making a change. Perhaps you loved your career at first, or for many years, but now you've had enough, you've become stale. Maybe something has happened that has knocked you off your original trajectory, and now you're searching for a different, new direction. The thing is you're not sure where to start, or how.
A few decades ago it wasn't uncommon to stick to the same career, job or sector for life. In today's fast changing world it isn't unusual for someone to have two or three different careers through their lifetime. Set against a landscape like this, career agility can be a huge benefit.
Have you developed a capacity for change under your own steam, or could you do with expert help in developing the qualities that you need to support you through this transition? It's an incredibly valuable set of skills, something you'll be able to draw on at key transition points through every stage in your working life.
Does this sound like you? If so, maybe you need a career change
All of these situations can keep you feeling stuck and de-motivated.
You have a nagging doubt that even though you've been doing what you are doing for some time, it probably isn't going to keep you motivated in the long term
You've been on the edge of it for some time, and you've finally started thinking seriously about exploring a career detour. You're excited about the possibilities you see ahead of you, but you're not sure where to begin
You keep feeling confused and anxious because you've invested such a lot of time and energy in your career to date. But you can't get rid of the uncomfortable feeling that you haven't got your professional focus quite right
You have so many fresh business start-up ideas that you're finding it difficult to stick with one, or to narrow them down to find the one idea that's worth pursuing
You are feeling too young – or too old – to make changes
You are constrained by your beliefs about yourself and your current situation
If any of these scenarios resonate with you, then our career coaching will. It could be just what you need at this time.
How we'll help you facilitate positive career change
At the Listening Partnership we've helped literally hundreds of people either move from one career to a related field, or to a completely different professional arena. We believe that nothing is wasted.
Your professional experience can be usefully applied to enhance your future, one way or another, whatever you have done so far. Your narrative, and how you talk about yourself, plays a vital part of how you make that crucial transition. We know this and can help you talk clearly and meaningfully about what you have done already and what you are wanting to do onwards.
Change is challenging, even if you're naturally motivated and excited by new prospects. Career change always moves you to the very edge of personal development, which can feel pretty risky. We'll help you steady yourself, and we'll support you through every step to help you make great decisions, big and small.
You will need a plan. You'll need to do lots of investigation into the options, all with our support. We'll encourage you to experiment and talk to those in already in the field you'd like to move into. You might even consider further study to close a skill gap and gain the career currency you need.
We understand how it all works. Our coaching provides people at a crossroads in their career with the chance to express what is going on for them and make sense of things. You get the opportunity to explore fresh options, developing a career transition strategy and creating a set of manageable steps designed to take you forwards towards your goal.
New futures start here
If you want to make change happen in your working world but want some encouragement to get where you want to be, let's talk. Contact us to explore the possibilities.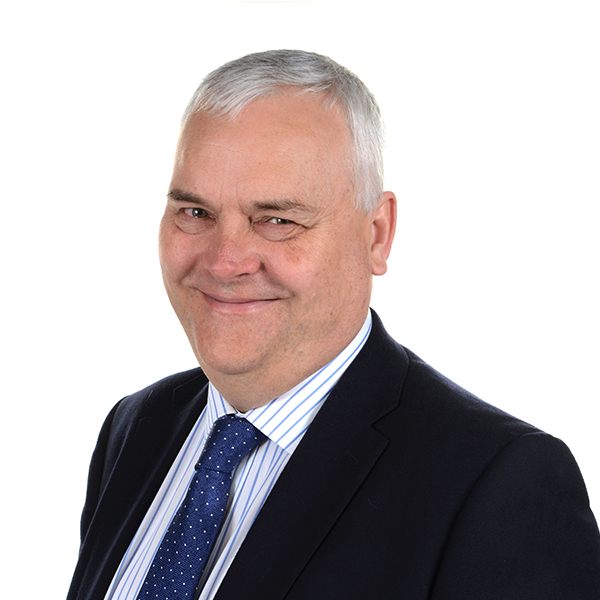 Managing Director • Executive Coach
For 26 years, Nick has been a trusted advisor to many leaders and emerging leaders. He focuses on working with senior executives, helping them negotiate the pressures they face at the top of their organisations.
Read more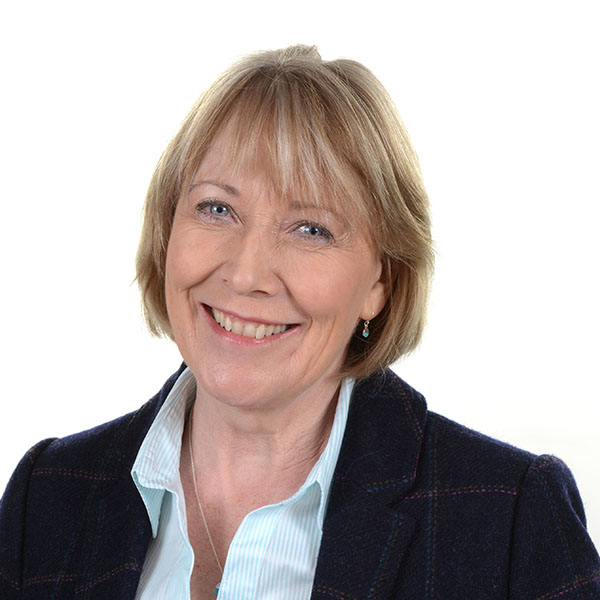 Director • Executive coach
Jude helps her clients to think clearly, strategically and practically. She supports her clients as they face big challenges and pressing, significant issues. Jude's coaching approach is highly relational, organisationally savvy and results-orientated.
Read more
In the 1930s scientists began examining the cognitive effects of labeling. According to a hypothesis by the linguist Benjamin Whorf, the words we use to describe what we see aren't just random....
"Listening Partnership's coaching, using stories, is powerful for personal and professional career change. It is a transformational force for releasing unknown potential, creative energy, a stronger sense of their own worth and competencies too."
Nick Roseveare CEO,

CEO • Mines Advisory Group