James Kerr, the All Blacks, and their awesome insight into leadership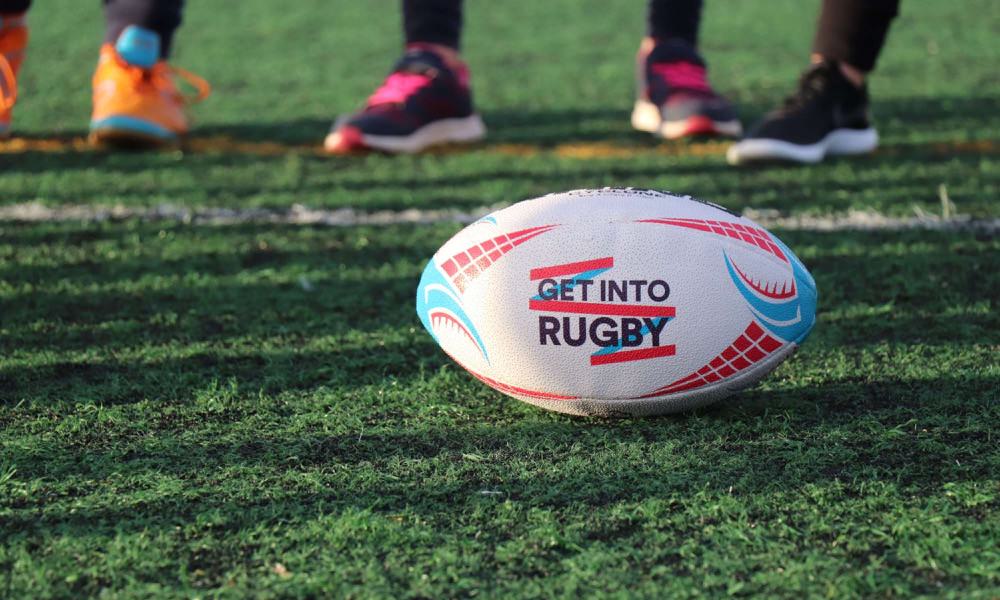 Who does teams and leadership better than anyone else? The New Zealand rugby team The All Blacks do an epic job, and their methods of working together are the primary reason behind their enviable, long-held status as the world's most successful international men's rugby team.
Between 1903 and June 2019 the All Blacks won 77.41% of the 580 Tests they played. Their legendary 100 year blaze of glory has barely dimmed, although they've struggled at times. No wonder their methods have excited the corporate world so much. Can we make some of that amazing All Blacks magic rub off on us?
James Kerr's approach to leadership and performance
James Kerr thinks so. He specialises in leadership and high performance, and his incredibly popular book, Legacy, analyses the rugby team's unique culture. As The Daily Telegraph says, the book is essential for people who are 'searching for genuine keys to team culture', discussing as it does the principles that drive exceptional performance and harnessing examples from Kerr's work with sport teams, military organisations and businesses.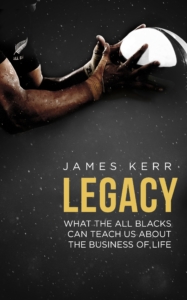 Apparently successful sports teams and business teams work to very similar core principles. They all focus hard on doing the best possible job, on achieving excellence. They are dedicated to a common cause. They believe in personal autonomy within a team structure. They display initiative and admit accountability, their communications are honest, and all this is underpinned by a culture that believes strongly in the fact that leaders create more leaders.
Kerr's opinions are sought after right now, and he's a very popular speaker on the commercial circuit. Dedicated to helping organisations up their game, he combines a heady blend of inspiration, standards, expectations, beliefs, mindsets and mental skills to address the issues facing small, elite teams as well as big, diverse ones.
How can these exciting attitudes and principles make us into better teams, and make our leaders better leaders?
Better people make better All Blacks – Principles that create success
The All Blacks believe that better people make better All Blacks. It's all about achieving dominance while staying human, and that means keeping your ego in check. Tidying up after yourself is a core principle for the team, and that means tidying up both metaphorically and literally. It's a basic task, and doing so helps you keep your feet on the ground and remain humble, a vital All Blacks value that it's hard to succeed without.
Do you lead from the front?
It's important to be a strong leader. But it's just as important to delegate, because success is about teamwork.
Are you willing to spill metaphorical blood?
You also have to be willing to 'spill blood', which sounds pretty gory but in a commercial context simply means taking the risks worth taking, when it's worth taking them.
Do you treat your team like extended family?
In the Maori language, whanau means 'extended family', an idea symbolised by a spear with three tips. The spear won't do its job unless it moves in just one direction, and the same goes for people. When you constantly work to bond your team and actually select new team members based on their ability to bond well with others, you're on the right track.
Can you lead by example?
The best leaders have a positive mindset and a winning attitude, and they lead by example. Good morale brings success a lot more often than poor morale, and it's your task as a leader to give out positive energy, especially when the going gets tough. Stay calm and confident, and your team will feel the same.
Will you do more in all sorts of ways?
The ex-All Black player Brad Thorn had a mantra, and it was Champions Do Extra. You don't need to do more big, dramatic things, though. It means finding lots of small ways to do more, more of the time.
Can you continually improve?
Continual improvement is another big one for team success, the knowledge that a continual learning environment encourages the best in people.
How cool is your head?
It's vital to keep a cool head, something the All Blacks call a Blue Head, as opposed to being in a Red Head state where you panic, and are not very effective as a result. Knowing how the human brain works under pressure is incredibly useful, and a Blue Head – a cool head – is the optimal state to aim for, the mental space where you're most on task and performing at your very best. Different players achieve this in different ways – some stamp on the floor to ground themselves, others stare into the distance to see the bigger picture. Do you think clearly under pressure? Do you have a fire in your guts and ice in your brain?
Do you respect those who laid the trail before you?
As an All Black you are not a mere individual. You're part of the wider team, but you're also mindful of those who have gone before you, paved the way for you, rather like celebrating and respecting your ancestors. The saying underpinning this concept is 'leave the jersey in a better place', and that means being a role model in and out of the sport, and understanding how responsibility creates a sense of higher purpose.
Can you take Kerr and the All Blacks on board?
Kerr believes every great leader – and every great team – need these attributes. If you would like to develop your leadership and build more successful teams, get in touch. We would be pleased to hear from you.