Innovate or stagnate? Get ahead of the curve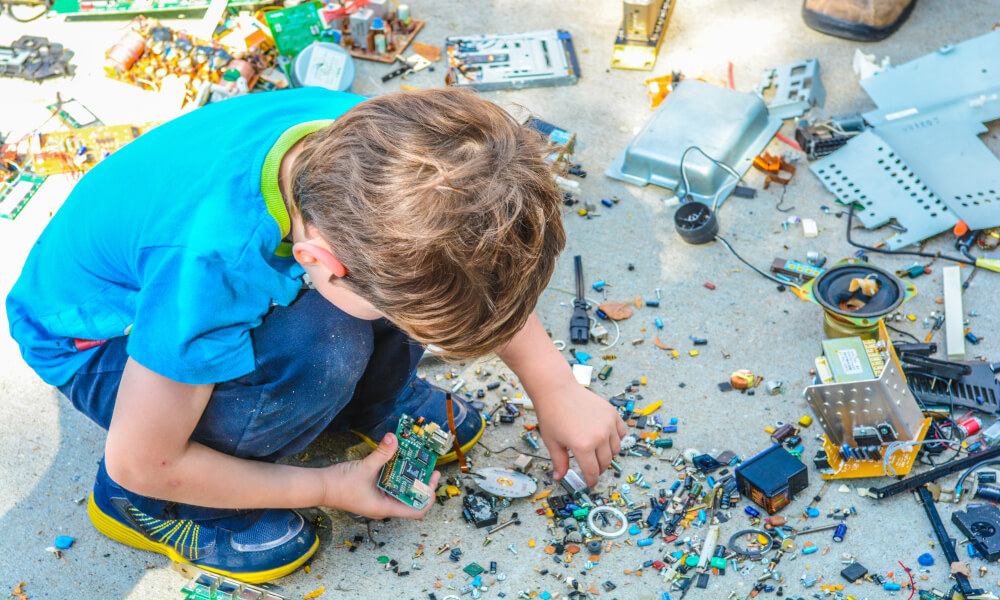 In a fast-changing world it is important to stay open, and be aware that people who are the most responsive to change are those who survive, even thrive. Does that sound familiar? It's actually an idea that's often mis-attributed to Charles Darwin:
'It is not the strongest of the species that survives, nor the most intelligent that survives. It is the one that is most adaptable to change.'
'The one that is the most adaptable to change'? In business terms, it's all about innovation.
The premature death of Clayton Christensen in early 2020 has robbed the business world of a true innovator. The author of the 1997 book The Innovator's Dilemma, Christenson was the champion of 'disruptive innovation'. As The Economist's business columnist, Schumpeter says:
'In a nutshell, Mr Christensen's insight was that it is not stupidity that prevents great firms from foreseeing disruption but rather their supreme rationality. They do "the right thing", focusing on better products for their best and most profitable clients, often to the point of over-engineering … But that is "the wrong thing"…'
Supreme rationality is precisely the wrong thing to hold onto in a fast-paced, turbulent world, in the VUCA context we work in where Volatility, Uncertainty, Complexity, and Ambiguity rule the day.
The Art of Innovation
One person who knows business doesn't run on supreme rationality is Guy Kawasaki. Guy has repeatedly demonstrated an uncanny flair for innovation throughout his career.
In this TED talk called The Art of Innovation he suggests there are ten things to concentrate on if you want to be an innovator, namely:
Make meaning – Work on something that has a bigger purpose, something associated with a more meaningful goal. Sure he says, you have to make money, but if you start off focusing on making money you won't be able to sustain the journey.
Make a Mantra – Be passionate about the bigger purpose and distil it down to a few simple words: we make the best pasties this side of the Tamar; we make parents more confident; we bring children hope.
Jump to the next curve – Innovators don't fiddle with what exists, they don't tidy-up the edges of what's there, they scan the horizon for what's just around the corner, the the-up-and-coming thing.
Roll the DICEE – Innovators know that breakthroughs don't happen by making a few cosmetic changes. They build things that are Deep, Intelligent, Complete, Empowering and Elegant.
Don't Worry; Be Crappy – Innovators try things out, test things, run experiments, seek feedback, sometimes fail – and learn from that failure – then act quickly to adapt and refine what they are offering.
Let 100 flowers Blossom – Innovators are constantly testing all sorts of prototypes, letting wacky ideas have some air.
Polarise People – Not everyone will get what you are offering. Many will hate the disruption, a few will get it and love it. You can't break people's paradigms without losing some friends.
Churn, Baby: Churn – Innovators often change things before the ink is dry on the paper. They frequently have obsessive-compulsive tendencies that keep them refining, refining and refining.
NICHE Thyself – Innovators often find small, unregarded, unnoticed bits of a market, which prove to be good testing grounds, great places to do all that refining and fill the niche.
Perfect your Pitch – Innovators have to be the champions of their ideas. They have to go out and convince entrenched incumbents, or risk-averse funders, or cosy customers that what they have is better, is different, and will do something extraordinary.
Guy is a great believer in the power of TEN – he thinks no one can take in much more than ten things at any one time. So he offers us an eleventh important thing to remember: don't let the Bozos grind you down.
This is an important idea. The business world is full of what he calls 'Bozosity' – people who have made themselves comfortable in the world they know, people whose current interests blind them to the possibilities you can clearly see, the potential you have uncovered beyond the status quo. These people are the nay-sayers, the ones who will tell you it can't be done, that you will never do it, that your dreams are not worth listening to. Ignore this sort of 'bozosity' says Guy, and stick to your guns.
Ignore the bozos – just get started
As Peter Drucker once famously said, 'if you want something new, you have to stop doing something old'. If it feels lonely out there and you want some coaching support in starting something new, we will be pleased to hear from you! Contact us