Leading effective teams
Team coaching is a process that brings individuals together to improve their skills, awareness and collective responsibility. Moreover, team coaching focusses on how your team can deliver more effectively and allow you to focus on results.
Are you a team leader needing help to shift the effectiveness of your team radically? Do you want to turn your team into a hi-performing unit? Do you, like Sir Dave Brailsford at Team Sky look to 'aggregate marginal gains' to maximum effect?
Today, everything is about teamwork, whether the team co-exists in the same physical space, or straddles the globe and exists virtually. Teams do not just coalesce effortlessly. It takes time and attention to form them well.
How team coaching works
Firstly, it is important to note that teams need to be nurtured, coaxed and coached into hi-performance. They need to be accelerated through the predictable phases of the team lifecycle too. Hence why smart team leaders give attention to the team coaching process. Through our coaching approach, we appreciate the necessity of uniquely balancing task and process, team output and individual brilliance, development and delivery. We will:
Engage with you to enable the team to have different conversations that create a new team culture from the get-go.
Collaborate with you to diagnose, and fix the unhelpful team dynamics or habits of interacting.
Blend the elements of individual coaching with group interventions optimally to minimise distraction and maximise results.
Work with you to ensure all your team members are consistent contributors.
In conclusion, effective team leaders give attention to melding the diverse talents of their different team members into focused performance. Our experienced team coaches will work with you to create a customised team development process.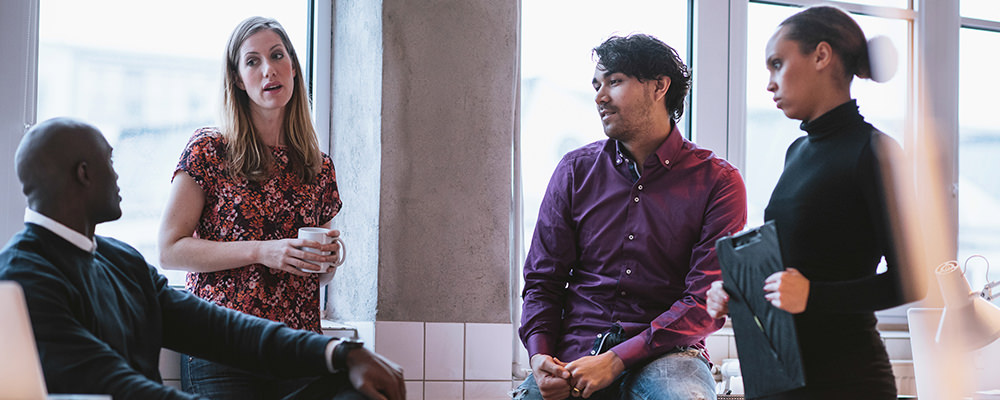 Team coaching for improved performance
Team coaching works through a combination of group sessions and working with individuals on a one-on-one basis. Even though, all teams have different dynamics and harnessing individual talents, motivations and needs are essential to achieving significant collective results.
Above all, team leaders need to deal with the broad spectrum of people issues, in often commercially challenging contexts. Team leaders are responsible for the results that their people achieve. Hence, understanding what drives each team member has never been more crucial. Moreover, our team coaches will work with you and your team to:
Leverage talents and focus them in helpful directions.
Address and halt any decline in performance.
Put mechanisms in place to resolve people concerns and have difficult conversations.
Train your team to value each other's approach and contribution.
Provide an external resource when you need a different perspective.
Being able to access our team of highly experienced team coaches is a practical solution that you and your team can draw upon regularly. Finally, the team coaching process allows you to focus on what's commercially valuable and draw more from those you rely on to deliver results.
"The Listening Partnership brings originality, focus and fun to the teams that they engage with. Their approach is built upon their wealth of experience, breadth of professional knowledge and strong coaching and training expertise."
Dr. Anton Baumohl,

Senior Lecturer • Regent's University