Leading effective teams
Team coaching is a process that brings individuals together to improve their skills, awareness and collective responsibility. Moreover, team coaching focusses on how your team can deliver more effectively and allow you to focus on results.
Are you a team leader needing help to shift the effectiveness of your team radically? Do you want to turn your team into a hi-performing unit? Do you, like Sir Dave Brailsford at Team Sky look to 'aggregate marginal gains' to maximum effect?
Today, everything is about teamwork, whether the team co-exists in the same physical space, or straddles the globe and exists virtually. Teams do not just coalesce effortlessly. It takes time and attention to form them well.
How team coaching works
Firstly, it is important to note that teams need to be nurtured, coaxed and coached into hi-performance. They need to be accelerated through the predictable phases of the team lifecycle too. Hence why smart team leaders give attention to the team coaching process. Through our coaching approach, we appreciate the necessity of uniquely balancing task and process, team output and individual brilliance, development and delivery. We will:
Engage with you to enable the team to have different conversations that create a new team culture from the get-go.
Collaborate with you to diagnose, and fix the unhelpful team dynamics or habits of interacting.
Blend the elements of individual coaching with group interventions optimally to minimise distraction and maximise results.
Work with you to ensure all your team members are consistent contributors.
In conclusion, effective team leaders give attention to melding the diverse talents of their different team members into focused performance. Our experienced team coaches will work with you to create a customised team development process.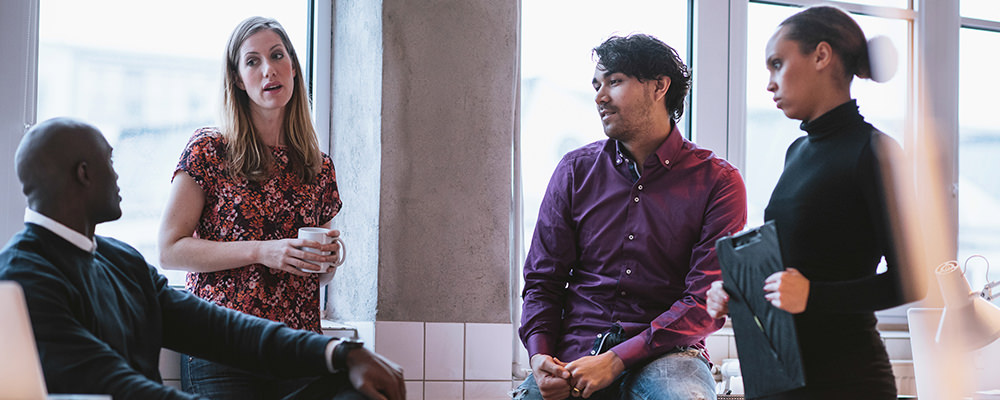 Team coaching for improved performance
Team coaching works through a combination of group sessions and working with individuals on a one-on-one basis. Even though, all teams have different dynamics and harnessing individual talents, motivations and needs are essential to achieving significant collective results.
Above all, team leaders need to deal with the broad spectrum of people issues, in often commercially challenging contexts. Team leaders are responsible for the results that their people achieve. Hence, understanding what drives each team member has never been more crucial. Moreover, our team coaches will work with you and your team to:
Leverage talents and focus them in helpful directions.
Address and halt any decline in performance.
Put mechanisms in place to resolve people concerns and have difficult conversations.
Train your team to value each other's approach and contribution.
Provide an external resource when you need a different perspective.
Being able to access our team of highly experienced team coaches is a practical solution that you and your team can draw upon regularly. Finally, the team coaching process allows you to focus on what's commercially valuable and draw more from those you rely on to deliver results.
There's a real magic to teams when they work well. When team members harness and combine their individual talents into focused, effective performance, the whole is worth a lot more than the sum of the parts. But unless you're very lucky indeed, great teamwork does not happen by chance. It has to be planned, worked on and regularly re-worked to make certain every team member is committed and genuinely wants the group to succeed more that they want their own egos fed.
Investing in diverse people for exceptional results
It takes investment to shape a bunch of diverse people so they deliver extraordinary results. You have to invest in the right conditions for excellence, in getting the dynamics between people just right, in building the background systems that support outstanding work.
Investment on this scale is costly on time and energy, but the dividends are huge. That's why our professional team coaching services are so popular. Look at it a different way – at the end of the day, we help businesses like yours make more money.
The teams we coach
During our years in business, we've coached very different teams at each phase of their many life-cycles, across every sector. In our experience every team benefits from help, and no team ever really reaches rare, super-high performance standard without significant effort and often with some outside coaching.
If you want a team to perform optimally during a special project, or deliver its best work long-term on an ongoing basis, we'll provide the coaching they need to achieve excellence every time. Our services are most popular with:
Boards – to fulfil their governance mandate and ensure the long-term viability of their organisation
Senior leadership teams – to create visible, credible leadership for businesses and enterprises
Start-up company teams – to set the right foundations for the ongoing growth and development of these future bright-stars
Managers and their teams – to deliver mandated results consistently
Newly formed teams – to nurture and maximise their potential
Project teams and cross functional teams – to achieve specific outcomes and business initiatives, and build team infrastructure so it underpins success
Our team coaches
Our team coaches draw on a wealth of experience and a range of commercial, organisational and relational expertise to boost the impact and maximise the potential of teams of every kind.
We know exactly what it takes to identify gifted individuals and shape raw talent, iron out friction and reduce unhealthy interactions, and reinforce leadership skills so those in charge achieve better team coherence and alignment.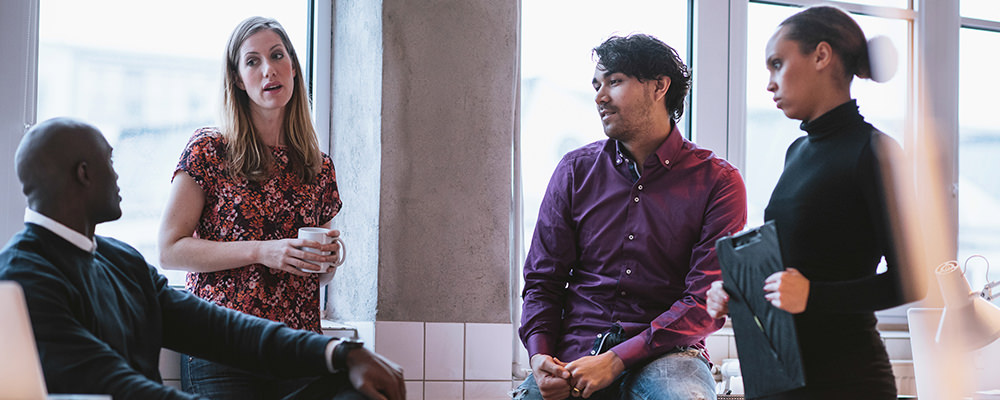 Our coaches understand human motivation. They know what lies behind the complex emotions that surface when people yield their individual autonomy, and help them to fully embrace and enjoy the group process.
Team coaching also relies the ability to coach effectively, skilfully facilitate the group process and manage complex group dynamics. We coach teams to park or handle their history, and assimilate useful insight and deal with what's present in the here and now, all the time remaining mindful of the strategic dimensions of the work they're tasked with
Team coaches in London
If you're looking for experienced team coaches in London, that's us. We cover the whole of the capital, so feel free to contact us for an exploratory chat.
Team coaches in Oxford
We're based in Oxford, close to the capital with excellent transport links. If you are based in or around Oxford, we'll be pleased to support your team or teams, helping them drive their own potential to the next stage. Feel free to get in touch.
As a team or group leader, a skilled facilitator can make you a lot more effective. A facilitator is someone you can trust to create an appropriate, solid, workable team process designed to help you address your priorities and deal with vital issues well. And as we know, that can be extremely challenging, especially under particularly complex, demanding corporate circumstances.
As skilled facilitators it's our job to keep your team on track so you can direct your focus in the right way, navigating tough decisions and dealing with pressing organisational issues smoothly. Once you know an event is being well led by a professional, you feel far more confident and relaxed.
Our facilitation services create a significant shift in the dynamics of any group. Introducing creative ideas, different ways of interacting and new thinking disciplines influences how a team works, catalysing positive change and helping the team embed fresh, exciting and highly productive new ways of working.
How does group facilitation differ from team coaching?
A facilitator has an exclusive focus. They're there to create the exact right conditions and process for a team to talk about what needs to be talked about, combine their thinking power and resolve issues. It's all about making group decisions work properly and driving optimum team performance.
Team coaching uses a broad range of facilitation skills and techniques. Group facilitation does not have the same primary emphasis on one-to-one coaching, but always involves asking powerful coaching questions via a range of different coaching techniques.
While we can provide group facilitation as a one off event or structured over time in a series of linked sessions, team coaching always involves some one-on-one coaching meetings plus group sessions and usually takes place over a series of months.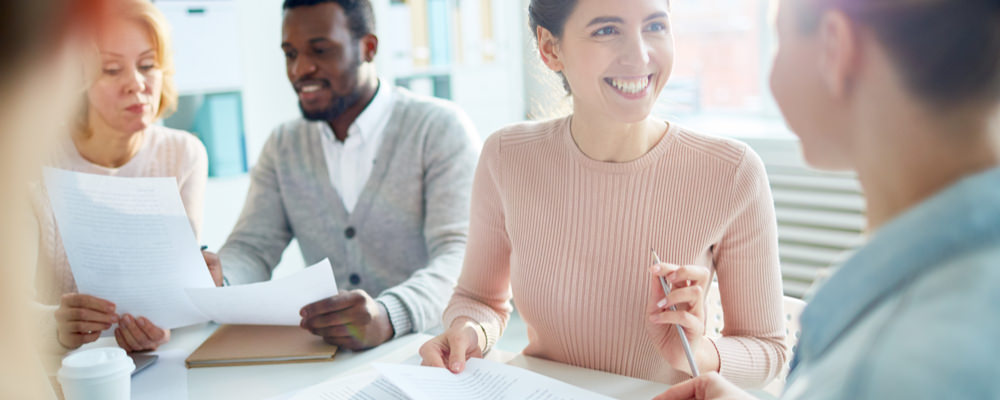 How will we work together?
At the start of an intervention, our consultants first pin down whether team coaching or group facilitation will suit your group best at this stage in its development. We work with a range difference types of teams at every phase of their life cycle.
Here's how it works.
We meet with you, the leader of the team, to make sure we fully understand the team outcomes you want to achieve
We create a process to reflect the framework that best delivers what you need. It might be as straightforward as chairing a meeting, or as involved as meeting all the key stakeholders beforehand
We make sure your particular group context, organisational objectives and specific needs shape the way we scope our time with the team
Do you need group facilitation?
Have you created the conditions under which a team with a vital role will achieve its purpose? If you're not sure and you think that our facilitation skills would be beneficial, we'll be pleased to have a conversation with you.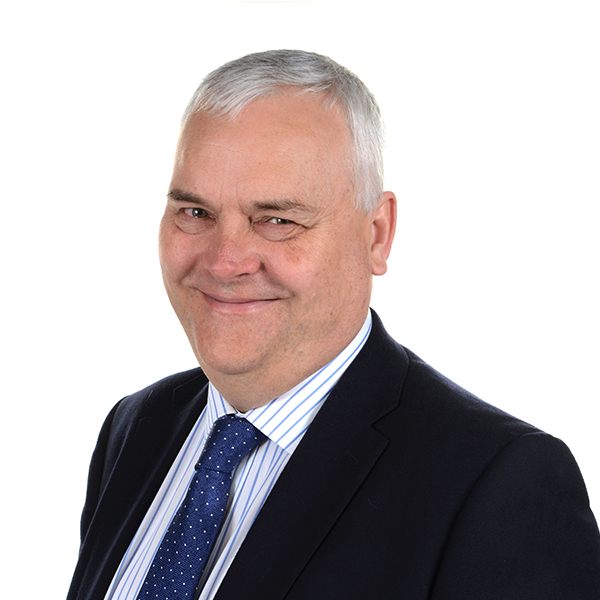 Managing Director • Executive Coach
For 26 years, Nick has been a trusted advisor to many leaders and emerging leaders. He focuses on working with senior executives, helping them negotiate the pressures they face at the top of their organisations.
Read more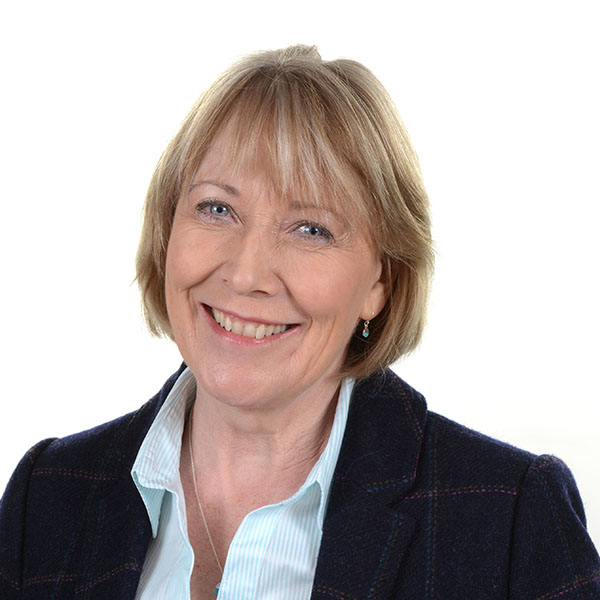 Director • Executive coach
Jude helps her clients to think clearly, strategically and practically. She supports her clients as they face big challenges and pressing, significant issues. Jude's coaching approach is highly relational, organisationally savvy and results-orientated.
Read more
In the 1930s scientists began examining the cognitive effects of labeling. According to a hypothesis by the linguist Benjamin Whorf, the words we use to describe what we see aren't just random....
"The Listening Partnership brings originality, focus and fun to the teams that they engage with. Their approach is built upon their wealth of experience, breadth of professional knowledge and strong coaching and training expertise."
Dr. Anton Baumohl,

Senior Lecturer • Regent's University