Transformational Narrative Coaching
This advanced course is based on Transformational Narrative Coaching, which is proven, practical and powerful method. It is designed for executive coaches and other experienced coaching practitioners. It consists of a combination of 3 one-to-one sessions with a course leader and two days working together in a group training setting.
The training explores meaning and identity in a natural, relevant and accessible way. We will introduce you to new ways of working with story that can potentially bring real change at a personal, team and organisational level for your clients.
Theory and practical application
The course combines theory with practical application. The roots of Transformational Narrative Coaching go deep into an advanced psychology of personhood. It builds on and develops the core ideas of 'narrative identity' researched and written about by American social psychologists Dan McAdams and Michael Bamberg; French philosopher Paul Ricoeur in his work on 'narrative and time'; and French sociologist Pierre Bourdieu's concept of 'habitus'. We have developed an integrative coaching framework drawing upon these sources. Through this training you will gain an understanding of how:
Narrative happens on many levels both individually and organisationally
Clients make sense of their world through stories (positive and negative)
Narratives help to define identity, creating meaning and belonging
The listener's presence opens the way for the client to really hear themselves
Listening attentively to people's stories can release their resourcefulness
Narratives are expressed through actions and words, and through what is ignored
Awareness of negative, recycled self-stories can open new ways for learning
Significant stories reveal underlying patterns of purpose, values and habits
Stories highlight the conditions in which people thrive and the opposite
Narrative helps people understand their 'possible selves' and their 'best self'
Leaders' stories are told through their presence, daily actions and their words
Multiple perspectives
The course will enhance your coaching practice by integrating multiple perspectives and different time frames for your clients. It will build your capability to connect the immediate and the personal with wider relational and organisational matters.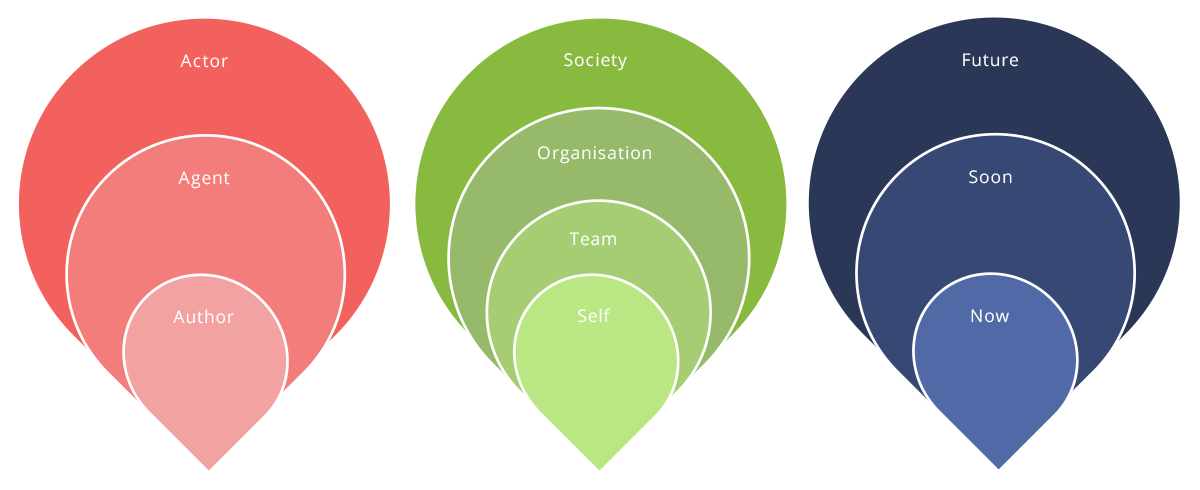 Transformational Narrative Coaching builds upon thirty years of the course developers' experience. Nick Isbister and Jude Elliman have been executive coaches using 'story' throughout their careers. Please get in touch if you would like to discuss the training further.
Advanced training courses – 2018
Date:
April 19th & 20th, 2018
Location:
London
Date:
June 21st & 22nd, 2018
Location:
Oxford
Date:
Nov 15th & 16th, 2018
Location:
London
"Nick and Jude's Advanced Coaching course is simply amazing. They are inspiring and expert coaches (and trainers) who have drawn on advanced psychology theory and their years of successful coaching experience to create a powerful new coaching process. Not only did their course teach me this exciting new process that I will I use with my clients, but it also helped fast forward my personal development journey. It re-energised my coaching practice."